This is quick and easy RV hummus that you can make in 20 minutes and is better than store bought.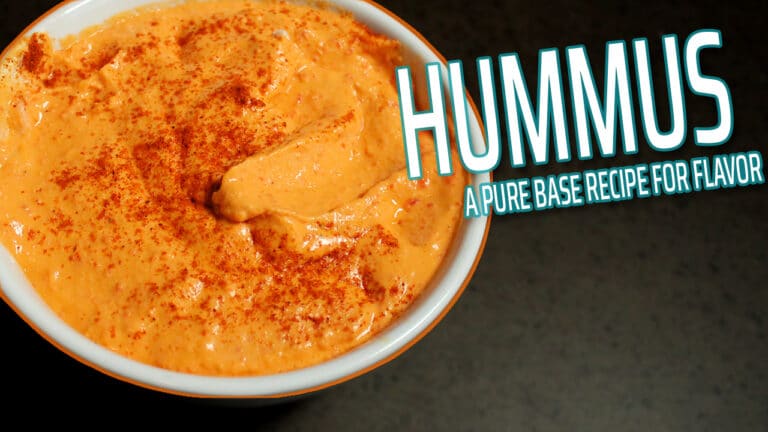 Level:  Easy
Servings: 6
Prep Time: 5 Minutes
Cook Time: 15 Minutes
Food processor
Sieve
Mixing Bowl 
Spatula
Lemon Squeeze (optional)
From your pantry
olive oil

2 Garlic Cloves

Salt to taste 

1/2 tsp Cumin

Paprika (Optional)

From the store
1 15oz can Chick Peas

1/4 cup Lemon Juice

1/4 cup Tahini
Drain the can of chickpeas into the sieve and remove the skins. You don't have to do this step but it will give you smoother Hummus.

Peel and rough chop your garlic cloves and make sure to trim the root end. 
In a food processor go ahead and add the Tahini and blitz to make sure it is well mixed.

Next add the lemon juice,  Garlic, Cumin and some salt along with the olive oil and blitz for a full minute.

Add half the chickpeas into the food processor and blitz for 1 minute before adding all the remaining chickpeas and blending until the hummus is smooth and creamy.

To make your hummus more liquid add a tablespoon of water and blitz. Be careful not to add too much water as you can't take it out.

Also, check the seasoning and add Salt or Cumin as needed.
Transfer the Hummus to a bowl, top with a little Paprika and serve with your choice of dippables. We like it with plain tortilla's, chips or veggies.